9th November 2019
Gastronomic Dinner
Relive the pomp and splendour of Pézenas in 1653, place of grand wines, when the States General held forth in the town.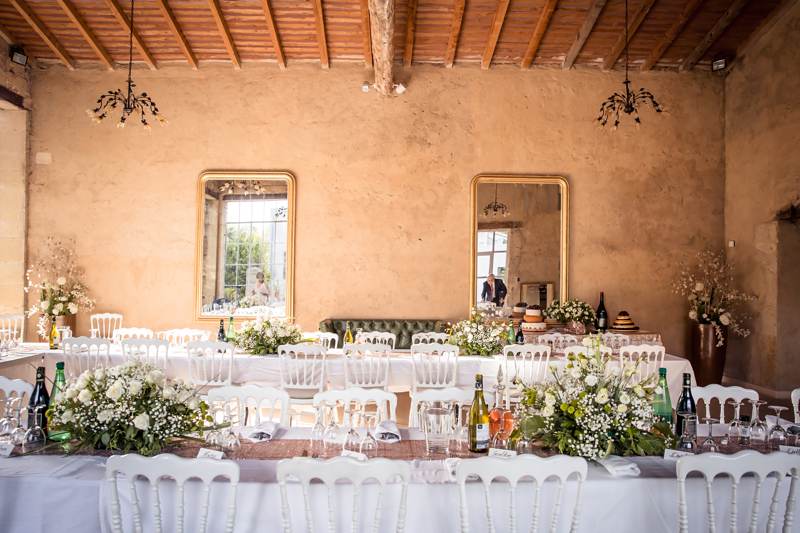 At the time, Molière and his theatre troop would come to entertain the Court of the Prince of Conti, third in line in the French Royal House, and who loved theatre.
On the 9th November, the Terroir Pézenas winemakers will be hosting "Molière's Feast", an evening of food, wine and theatre at the Château de Roquelune. The dinner will be created by the Michelin-starred chef, Matthieu Delauzun, served in the traditional French style of the time. Guests will have the privilege of tasting AOC Languedoc-Pézenas wines presented by the winemakers.
The dinner will be punctuated with scenes from Molière's plays, interpreted by the theatre troop, the Illustre Théâtre.
LE MENU
Les Hors d'Oeuvre
Green lentil soup with whipped lime cream
Poached sea trout with a foamy sabayon
Pastilla-style stuffed artichokes
Les Rôts
Ballotine of poultry stuffed with a duxelle of mushrooms and foie gras, Albufera sauce
Fillet of beef en croute, flavoured with truffle, served with a red wine reduction
Fondante potatoes with Matignon-style braised vegetables and tomato confit.
Braised and glazed green meat radish
Les Fromages
Cheese platter with dried fruit and nuts
Les Entremets
Sweet chestnut charlotte
Seasonal fruit poached in a black tea and vanilla syrup
7pm-8pm
Reception by the Illustre Théâtre players
Aperitif
Presentation of the winemakers
Arrival of Molière
8pm-11pm
Opening of the Feast
Service in the traditional French style
Intervals by the Ilustre Théâtre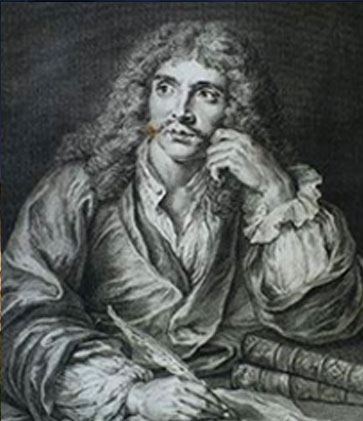 Molière
"Jean-Baptiste Poquelin was born in Paris, Molière was born in Pézenas".
In 1650, the States General of the Languedoc were held in Pézenas and the troop was hired to entertain its members. Three years later, Molière became the comedian for the States General and for his Royal Highness, the Prince of Conti, third in line to the throne.
These years influenced Molière and some of his characters were probably inspired by his encounters at the time. It was said that Dom Juan "the big bad lord" was based on the Prince de Conti, that Tartuffe was inspired by certain characteristics of the abbot Rouquette or that the Countess of Escarbagnas was based on southern aristocracy. It was also said that Molière would often go to Gély's barber's shop just to people watch.
7pm-8pm
Reception by the Illustre Théâtre players
Aperitif
Presentation of the winemakers
Arrival of Molière
8pm-11pm
Opening of the Feast
Service in the traditional French style
Intervals by the Ilustre Théâtre
Domaine La Grange – Mas Farchat – Domaine Pech Rome
Villa Tempora – Domaine de Bellefontaine – Domaine de l'Aster
La Font des Ormes – Mas Gabriel – Mas des Auribelles
Domaine Monplézy – Domaine Allegria – Domaine Sauta Roc
Domaine Ste Cécile du Parc – Domaines Paul Mas – Domaine La Baume
Domaine de Nizas – La Fontésole